ABC Family just finalized its main cast for 2016's
Shadowhunters
(aka the TV adaptation of author Cassandra Clare's
Mortal Instruments
). Swoon! The latest to the list? Canadian actress Maxim Roy, who will play Jocelyn Fray, the main character Clary's mother. The Frays have a normal suburban life — you know, except for the fact that Clary is actually a hybrid human-angel who fights demons! And I thought my life was complicated.
When you're fighting demons and warlocks and the occasional vampire, well, it takes a village — and you will not believe who else is in this cast!
Jocelyn's love interest Luke Garroway will be Isaiah Mustafa. SURPRISE!
That's right, the series' main werewolf will be played by the Old Spice guy. He's mostly only had small parts and guest spots on TV, but you might also recognize him as the dad from
Rags
.

For the second time, a King Henry will be playing Valentine Morgenstern.
Alan Van Sprang is cast as the series starting villain. He's pretty used to villainy, as he played King Henry on
Reign
.
This cutie-patootie was cast as the oldest Lightwood sibling.
Matthew Daddario originally auditioned for Jace, but Cassandra saw his audition and penned it, "Perfect for Alec." Matthew is best known for his role in
When the Game Stands Tall
, but he may be best known for being the younger brother of
Alexandra Daddario
.
The younger, but fiercer, Lightwood sib will be played by Emeraude Toubia.
Emeraude is mostly an unknown with
only five listed credits on her IMDB
, which is a smart move, so that she'll be branded with the show.

Clary's best friend and main support system Simon Lewis will be played by Alberto Rosende.
Alberto, best known for his short
The Swing of Things
,
has less IMDB credits than Emeraude
, but we think fans are excited to see both sides of Sizzy portrayed by Latinos.
Jace Wayland was the first character cast, being the main male hero of the book. I remember screaming when I heard who was going to play him.
Dominic Sherwood has prior experience playing a book character on screen. He portrayed Christian Ozaera in
Vampire Academy
, and now he thinks he has to hunt vampires.
Yes!!! Well done @Kat_McNamara cannot wait to start!! Let's start protecting the human world from downworlders!!!

— Dominic Sherwood (@DomSherwood1) May 6, 2015
"@cassieclare: I think you mean demons, kiddo. :) Please don't kill Magnus. ...erm...yes! What you said!

— Dominic Sherwood (@DomSherwood1) May 6, 2015
But you may know him more as the guy in
Taylor Swift
's Style video.
Clary Fray's casting was the only one I was really worried about. I mean, she's the main character. I was afraid Kat McNamara was too soft for the bad girl vibe.
But then I watched her on Nickelodeon's
The Thundermans
.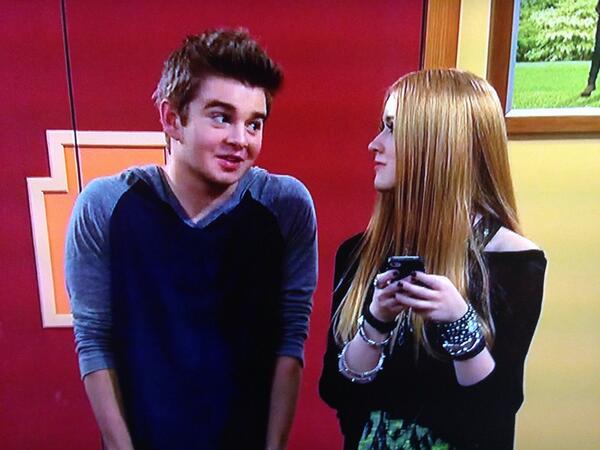 And I watched her interact with the other cast and the fans.
Now I've changed my mind. I'm so #TeamKatherine to play Clary Fray.
Magnus Bane was the casting everyone was most excited about. And it's the casting they gave us nearly last. But it was worth it.
That's right!
Glee
's Harry Shum Jr. will be portraying our High Warlock of Brooklyn. When talk was first going on about casting for the original
City of Bones
movie,
Cassandra shared on her Tumblr that she'd like to see Harry Shum Jr. in the role of Magnus Bane
. Even his
co-star
agreed!
Now we're all excited to see what he's going to do with the character. We hope to see his cat eyes and his cat Chairman Meow. We want the high warlock of fashion with all the makeup and flashy clothes. And of course, we want all the glitter.
More casting announcements are coming, but for now, we have our main characters. We're pretty stoked about that and are super happy to see filming start on the May 25.
I'd say the actors are stoked about it, too.
We wish them all good luck!