Remember the days when TV actually made you laugh, cry and nod your head with an inevitable "that's so true!" at the end of every episode? Well, if you're like me, then
Disney
Channel was your go-to-place when you needed to express
all the feels
.
Here are 11 Disney Channel shows that will bring you right back to the good ol' days of curling up in front of the TV with your Capri Sun pouch and Totino's Pizza Rolls after school.
1. EVEN STEVENS












At a time when Shia's crazy antics were actually adorable, this show gave a whole new meaning to the term "crazy family." But they were hilarious, relatable and loyal to a fault. Who didn't love Lou and Ren's love/hate brother and sister relationship? Plus, Louis' friends Twitty and Gribalski? #SQUADGOALS.

2. THE PROUD FAMILY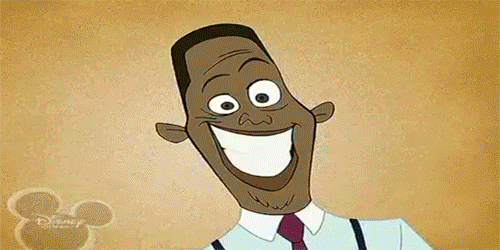 Speaking of crazy, relatable families, no one can forget Penny Proud and the gang. Every episode, the 14-year-old had to overcome one crazy adventure, from trying out for the cheerleading squad to hanging out with millionaire rap stars (all with the love and support of her family) along with the occasional invitation to rub Suga Mama's feet.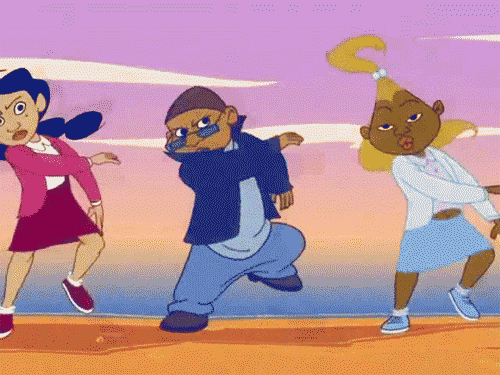 3. KIM POSSIBLE
Cheerleader by day, crime-fighting super spy by night, this chic did it all. AND she had a clueless but lovable BFF named Ron Stoppable who actually held his own on missions from time to time - with a pet naked mole rat, of course. Anyone else remember the song: "What is that? That freaky thing? Yes, that's right it, it's the naked mole raaaaaat"?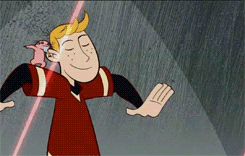 4. THE FAMOUS JETT JACKSON
Speaking of teenage spies with undeniable swag, who can forget this show about a regular teenager who plays an extraordinary action hero on TV? We all went along for the ride as Jett tried to balance intense action stunts, fame and getting up the courage to ask a girl to prom. (Plus, that cameo from
Beyonce
when she kisses him will forever be GOLD.)

5. LIZZIE MCGUIRE
Not only did this show make
Hilary Duff
the
Queen
of Disney Channel, it gave voice to the thoughts of tween girls everywhere - and boy, were they
accurate
. From boy crushes to best friends (remember the adorable Gordo and gutsy Miranda?) to dealing with parents, this girl basically taught us life. And that
Lizzie McGuire
movie? Disney channel at its
best
.

6. THAT'S SO RAVEN
The other Queen Bee in the Disney Channel universe, Raven Symoné played everyone's best friend on That's So Raven. Only difference? Her psychic abilities tend to trip up her friends, family and well, everyone that they came into contact with. Still, our childhood's would have been so much sadder without a little "oh, snap!" in our lives.

7. SISTER SISTER
"That girl has my face!" This '90s cult classic featuring our favorite twins lit up our TV screens night after night with their never-ending antics, golden advice and undying love and friendship toward one another. Who wouldn't want a best twin/friendship like these girls had? (#RELATIONSHIPGOALS to the max) And, oh my gosh, you guys, who can forget
Roger??

8. SMART GUY
While Tia and Tamera gave us life as the sisters who just won't quit, their little brother Tahj ruled as the boy genius T.J. Henderson in Smart Guy. Quite possibly the cutest 10-year-old to ever hit the big time since Neil Patrick Harris in Doogie Howser, T.J. made the impossible possible. He let us experience high school long before we were old enough to attend it ourselves.

9. THE SUITE LIFE OF ZACK AND CODY
In a perfect combination of
Sister, Sister
and
Smart Guy
, Disney Channel came out with this unforgettable jewel about twin brothers living and navigating through life in a hotel. Not only were they freaking adorable, but they always seemed to bump into a string of celebrities including
Selena Gomez
,
Miley Cyrus
, Drew Seeley,
Zac Efron
, Jesse McCartney and even
Chris Brown
! Needless to say, we're still missing these guys.

10. PHIL OF THE FUTURE
He's Phil...from the future. Who didn't love this adorable show about a nerdy teenage boy and his family who traveled back in time all the way from 2121? With his best friend/secret crush Keeley by his side, Phil took the whole "fitting in" thing to a whole new meaning, and we loved every minute of it.

11. HANNAH MONTANA
What can you even say about this show that hasn't already been said? From Miley and Lilly's defining the true meaning of
BFF
to Jackson's ridiculously hilarious stunts, this show taught girls everywhere that while being a superstar is fun and fabulous (remember, those outfits? All the
bedazzles
...), family and friends will always be what is most important. While Disney Channel canceling the show may have caused enough tears to fill up a river, we've learned to just forgive and binge-watch on Netflix like civilized people...hey,
everybody makes mistakes
.