I am a hairy woman. I was once a hairy girl too, and as such I know there are a distinct set of problems that only very hairy females will understand. They stick with you your whole life, because as it turns out, you only get hairier as you get older. Being Greek has a lot to do with how hairy I am. It's genetic. Unfortunately unavoidable. As a child I used to sit and stare at my grandmother, transfixed by the tiny beard growing on the under side of her chin, one hair, especially long, reaching down like a spidery leg for her chest. As an adult I know this to be my fate.
Being a hairy woman is tough. I was called "werewolf" in primary school and "gorilla" in high school, and yet I was nothing compared to some of my other Greek and Italian friends who had pubic rugs on their cheeks and thickets across their forearms that you could twist into tiny dreadlocks. We were a swarthy team of little beasts, joined every once in a while by a new girl hitting puberty and sprouting a mustache for the first time. It seemed dire growing up, but like all things, you learn to live with the hair on your body. And the more growing up you do, the more you realize everyone has something weird growing on them, and then you grow up even more, and realize all those weird growths aren't really weird at all, they're just pretty normal and human. And yet, here are five problems only very hairy girls will understand, because we are werewomen, hear us roar!
1. The Cost of Hair Removal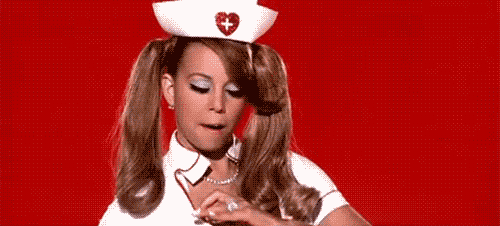 giphy.com
All women know that a bikini wax is extortionate, sometimes running a bill upwards of $70. But what about when your eyebrows
Frida Kahlo
, your arms make you look like you're wearing a sweater even when you're not and your thighs, butt and lower back are joined by a rambling bush of dark fluff? From your face to your limbs to your torso and even your toes (yes, some of us grow Hobbit hairs on our toes), hair removal becomes quite the drain on one's bank account. Professional waxing, at home wax kits, bleach, razors, shaving cream: it all adds up! (We can't even imagine what
Kim Kardashian
, who says she's "obsessed with laser hair removal" and has joked that her entire body is hairless "like a seal," has spent.)
2. The Time Burden of Constant Upkeep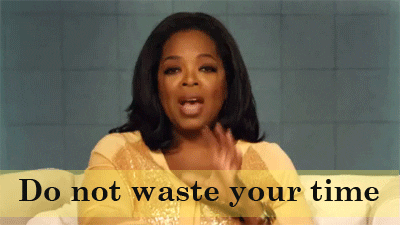 giphy.com
Aside from the financial cost of hair removal, there's also a huge time commitment involved. Rome wasn't waxed in a day! If you're anything like me, your hairy body replenishes itself at a Wolverine pace, so no sooner have you waxed yourself baby smooth that you need to do so again. I wax my thighs, bikini line and mustache every 2-3 weeks due to the speed with which hairs grow back. Calves and underarms are shaved nearly daily. Needless to say, it's a full time job being a hairy woman.
3. Bleach Burn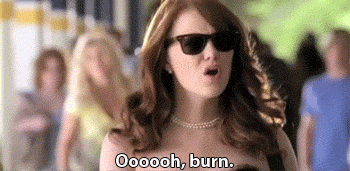 giphy.com
It only takes one second too long to give yourself bleach burn. When I was in high school I would bleach pretty much my entire face apart from my eye brows (I have cheek hair and forehead hair), and once I gave myself such a burn on my upper lip I had to take a day off classes because I was so embarrassed of the redness that so obviously betrayed my hair disgusting activities.
4. The Pain of Band Aids, Wristbands, and Anything Else Sticky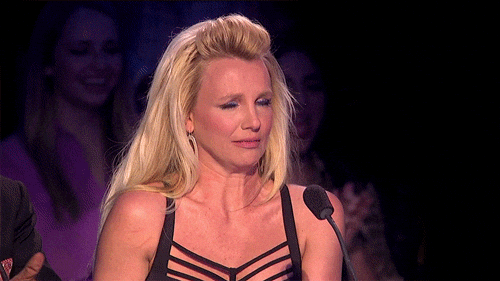 giphy.com
Only very hairy women know that feeling of dread when, upon walking into a concert, we see the ticket person with a fistful of wristbands. We dread the inevitable: that moment when the busy and oblivious venue staff slaps a sticky band around our wrist, including a swath of arm hair as they go. For the rest of the night we're itching the spot where we ripped away a small bush of hair, wincing every time we realize a tiny hair is still caught in there, pulling against our skin.
5. The Epic Hair Pile at the End of a Shower
giphy.com
A hairy women will finish a shower and have to pull a bramble of head hair out of the drain. The mystery is how we shed so much and still have so much hair left on our heads. There will also be a black ring of tiny shaved hairs around the edge of the bathtub, where regular soap scum would be for non-hairy people. But for all the woe, it's really not
that
bad. For starters, we have that luxurious mane on our heads despite the aforementioned shedding. And we'll always be warmer than hairless girls in the winter.