I am a very hairy Greek woman, and as I've already written, there are some
problems that only very hairy girls will understand
. But that's not to say that it's all doom and gloom for those of us who are permanently covered in hairs that we're in a constant battle to remove. There are actually some things that are unexpectedly awesome about being a hairy girl. Yes, that's right: if you're looking for some positivity about your excess body hair, then you've come to the right place. This post is all about worshiping the hairy, fluffy, downy Goddess that you are.
You could spend all your time complaining about the financial and physical toll of waxing all the time, or you could embrace the parts of your hairiness that make you unique and beautiful. For instance, I bet you've got the best eyebrows in the world, right? So for all the times you've referred to the pattern of hair on your lower back as your welcome mat, I'm sure there's also many times that you've been gloriously happy with your hair in another way, or on another part of your body. So instead of trying to squeeze lemonade back into the lemons (making your hairiness a negative thing), why don't you just glug down that juicy lemonade and smack your lips together and say ahhhhhh (turning your hairiness into an AMAZING thing)?
1. Your Eyebrows Are Amazing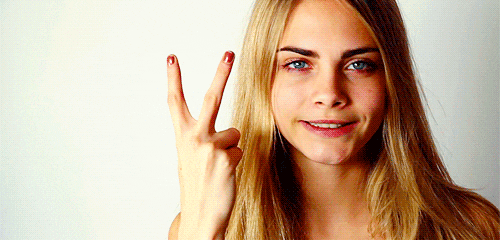 giphy.com
I already touched on this, but let's talk about your eyebrows so more. Girls who aren't hairy covet your eyebrows like you wouldn't believe. Maybe you want their smooth, hairless arms, but they'd rip the eyebrows right off your face and stick them to their own, if they could. Big, hairy eyebrows are the height of chic, and you can always wax or shave away unwanted hair, but you can't just miraculously grow thick, bushy eyebrows. Women literally spend paychecks on beauty products to make their eyebrows look the way yours do naturally, so give your eyebrows a (soft) high five.
2. Your Hair Grows FAST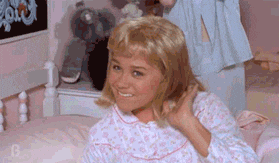 giphy.com
Chances are if you're super hairy, your hair is growing at warp speed. While that might make you want to scream with the need for constant waxing and/or shaving, it's a huge bonus for the hair on your head. Fancy getting a bob cut for a season? Not a problem if you change your mind, your hair will grow back in a year. Get a terrible hair cut? So over your bangs? Again, it's not a problem, it will grow out before you know it!
3. Your Hair Is Thick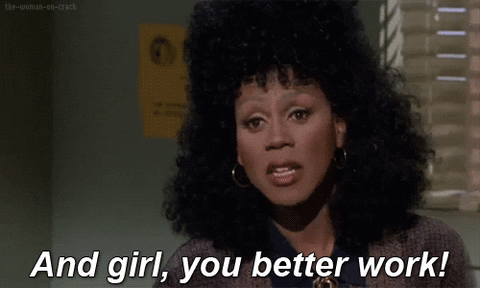 giphy.com
Again, when it comes to the hair on your head, you're not losing it any time soon. You might be shedding into your hair brush and shower drain nearly constantly, but you've still got a full and lush mane of hair on your hair. You'll never have to worry about thinning hair or bald spots, which is a distinct advantage of being hairy. Plus, you get to whip your epic head of hair back and forth like you're in a shampoo commercial, and doesn't that feel great?
4. You're Old Hat When It Comes to Hair Removal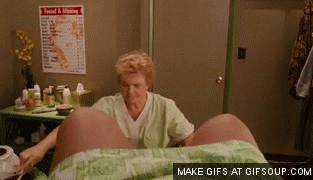 giphy.com
Because you're so hairy, you've been navigating the brutal world of hair removal for longer, and more in depth, than your non-hairy friends. So when it does come time for your hairless pals to get a wax, they're not going to know what hit them. Meanwhile, you're getting all your business waxed up like it ain't no thang. Your pain threshold is probably higher because of it too, so you don't live in fear of your next wax like less seasoned women might.
5. Your Lashes Are Incredible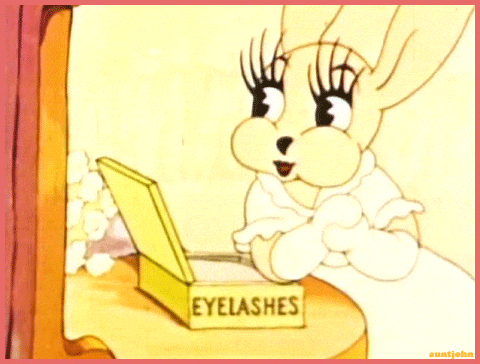 giphy.com
Like your eyebrows, you probably have full lashes that other women covet. When I was a teenager, I was the only one in my dance class not allowed to wear false eyelashes for recitals because the make-up mom would say my lashes were thick and long enough with just mascara. I used to hate that so much. All I wanted in the world was to wear false eyelashes. Now I know that my hairiness is responsible for giving me naturally thick lashes that I've never had to take a curler to. The grass always seems greener on the other side, doesn't it? So it's important to always remember that no matter what it is you hate about yourself, whether it's being hairy or something else, there's real, awesome beauty in that part of you, and you should take stock and remind yourself of that as often as possible.
Want More? Like us on Facebook
Gallery |
Eyebrows Slits Are Trending on the 'Gram