Living on your own can give you a sense of independence and freedom (no more sharing phone chargers!), but it's not all dinner parties and Netflix marathons. There are a few things about living on your own that people just don't want to talk about, the not-so-glamorous parts of the job.
1. Groceries are expensive
No longer are the days of coming home to a fully stocked pantry and a refrigerator full of your favorite snacks, courtesy of mom or dad. You have to go out and spend your hard-earned money on your own food. Grocery shopping can run you up to $500.00 per month if you're not careful (there's a big difference , for example, between $3.99 and $3.99
per pound
). That's a rent payment!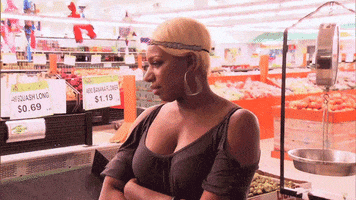 2. A healthy lifestyle is now a luxury
Gym memberships come out of your pocket, and unfortunately healthy foods almost always cost more than their unhealthy counterparts. If you want to live that healthy lifestyle, it's important to budget for it.
On second thought, maybe I'll just work out at home.
3. All your mail is now bills
Running to the mailbox to find a letter with your name on it used to be a thrill. Could it be a friend you haven't talked to in ages? Is grandma sending you a card with money in it just because she's an awesome grandma? No. It's the power company letting you know you owe them a third of your paycheck next week. Lovely.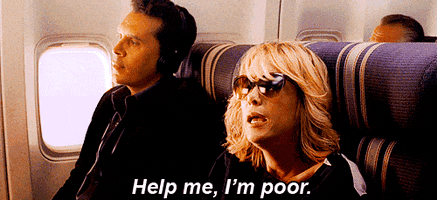 4. You have to do laundry
You wash whites on cold, right? No...darks, no towels. *Cries* "MOMMMYYYYY!"
5. A home-cooked meal takes a lot of effort, time, and money
You're probably used to coming home to a home-cooked meal. Now, if you want to come home to hot food, you have to find the recipe, buy the groceries, prepare it, wash the dishes you used to cook and eat on, wrap the leftovers, then get to planning tomorrow's meal. It's a process.
6. You have to budget like a boss
It's payday, but before you can splurge on a night out with your friends or that new sweater you've been eyeing, you must set aside funds for your rent, utilities, food allowance, gym, and other necessities. Oh yeah, and you're supposed to be saving too. Is it too late to learn how to sew?
7. The dishwasher is your new best friend
When looking for the perfect place to live, make sure you have a dishwasher. You'll be shocked how fast cups and plates pile up in the sink.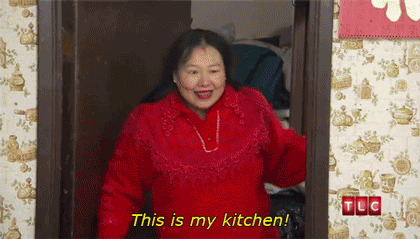 8. You have to clean everything
You're the head of the household now. A lot more is involved than making the bed and taking out the trash. Sweeping, mopping, dusting, freshening, wiping, scrubbing, vacuuming, and organizing are about to become a normal part of your daily (okay, weekly, well certainly at least monthly!) routine. The bright side? Bet you'll gain a new appreciation for your parents and all of those times they begged to to please...just...clean...your...room.