Cara Delevingne has a lip piercing
now, so it follows that some fans may be thinking about following suit. And why not? She's one of the coolest, most fashionable women on the planet, and
not just because she's a fashion model
. Cara's lip piercing is on her bottom lip, and she wears it with attitude. While I'm not the type to get things pierced (I had my ears done when I was a teenager and let them promptly close over mostly out of laziness), I'm not going to deny that Cara's body jewelry looks fierce. Because it does. And pierce rhymes with fierce, so there you go. The two are intertwined.
If you're a trendier, more jewelry oriented person than I am, you too can have a fierce bottom lip. I've been reading up on lip piercing to find out exactly what it entails, and like all body jewelry, it looks like you're in for a moment of brief pain, and then some serious care. That said, you'll also have a cute little Cara-esque accessory that will have people swooning at the very sight of you. If you're flirting with the idea of getting your lip pierced, here are five things you need to know.
1. There Are a Million Different Ways to Get It Done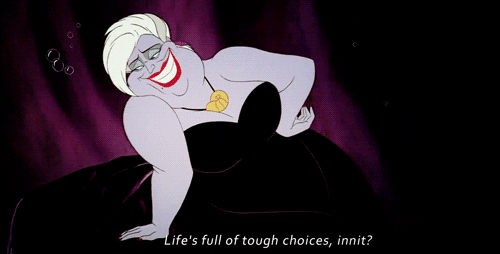 giphy.com
As it turns out, there are lots of different ways to get your lip pierced. If you want to keep it simple and copy Cara, by all means, go ahead. But you should do your research beforehand, as not only are there various types of piercings, there are lots of different types of rings too.
This site has a pretty solid run down of the tons of different lip piercing options you have
. Talking to your lip piercer about it in advance is probably a good idea too.
2. You Should Eat a Light Meal and Brush Your Teeth Beforehand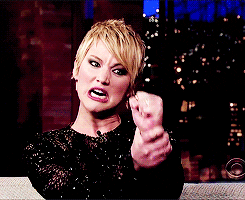 giphy.com
The meal is to stop you from feeling any wooziness
when your skin is pierced (that's just smart preparation!) and brushing your teeth is to make sure you have a clean oral environment. The piercer will disinfect your skin, but you should do what you can to help with teeth brushing.
3. You'll Need to Treat It Afterwards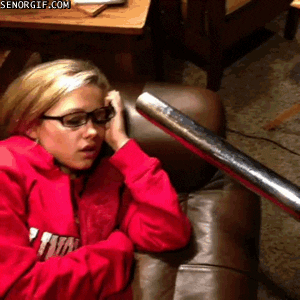 giphy.com
Like all piercings, your
lip piercing will require close care until it heals
. Lip piercings typically take 6 weeks to heal, and you can use ice and ibuprofen to deal with the initial pain and any swelling right after having it done. Otherwise, you should clean your piercing twice a day until it heals with a salt water or topical solution specifically for cleaning piercings. Also do not smoke, which you don't do anyway, but it needs to be said because that's the fastest way to infect your lip piercing.
4. Your Teeth and Gums Might Suffer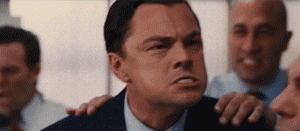 giphy.com
Piercings can cause gum irritation and tooth chipping
or erosion leading to long term problems. You can avoid this by diligently checking your teeth and gums daily. If you see or feel anything problematic you should take the piercing out and consult a dental professional.
5. You Can Skip It Entirely and Still Have a Lip Ring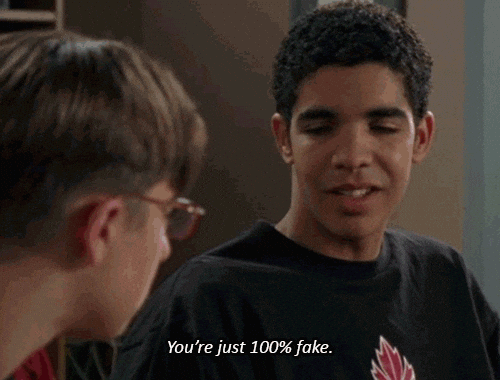 giphy.com
If you love the way a lip piercing looks but don't want to commit to the actual piercing, you can cheat it. There are lots of options for
body jewelry you can wear on a temporary basis
, without having to actually alter your body in any way. It seems like a great compromise if you want to embrace the trend without committing to it long term. Because let's face it: trends are fairly transitory, and next thing you know Cara will be doing something else equally as fierce that we'll all be coveting.
Remember eyebrow slits (below)?
Want More? Like us on Facebook
Gallery |
Eyebrows Slits Are Trending on the 'Gram